Home Smurfs Supersmurfs Playsets Houses Buildings Contact
BP Australia history
1979-1982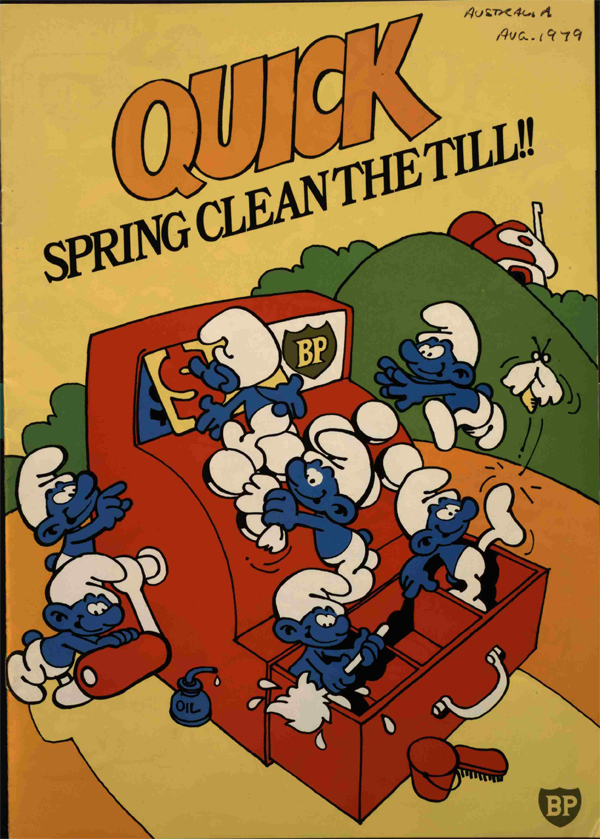 It all started in August 1979.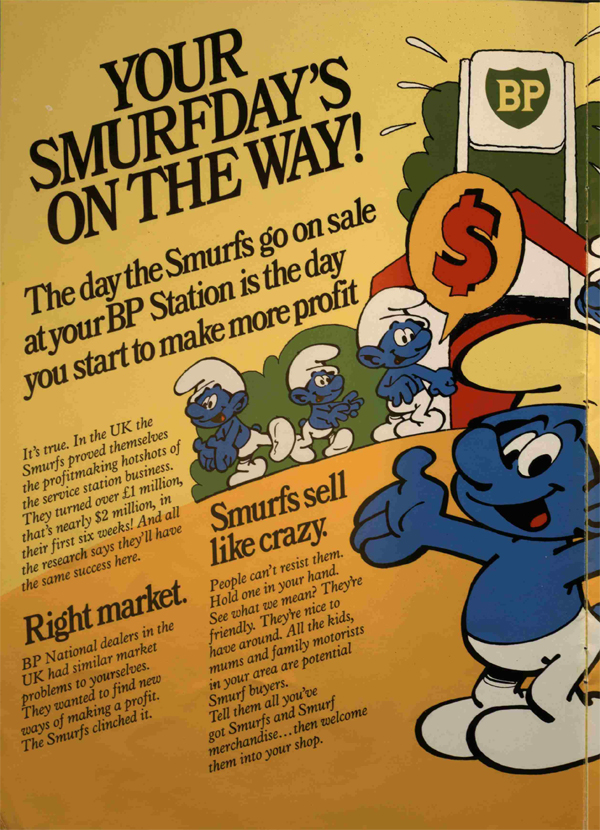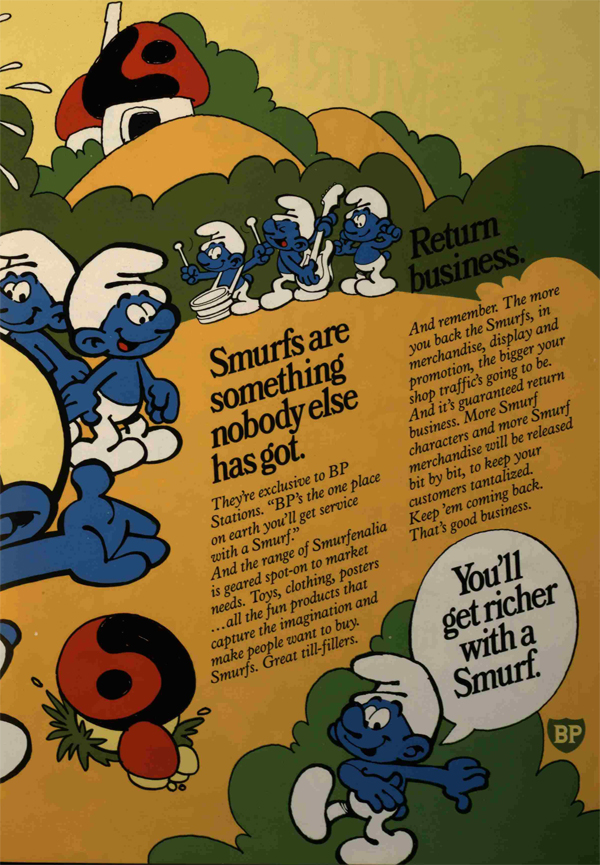 Smurfday was set to 9th of September 1979.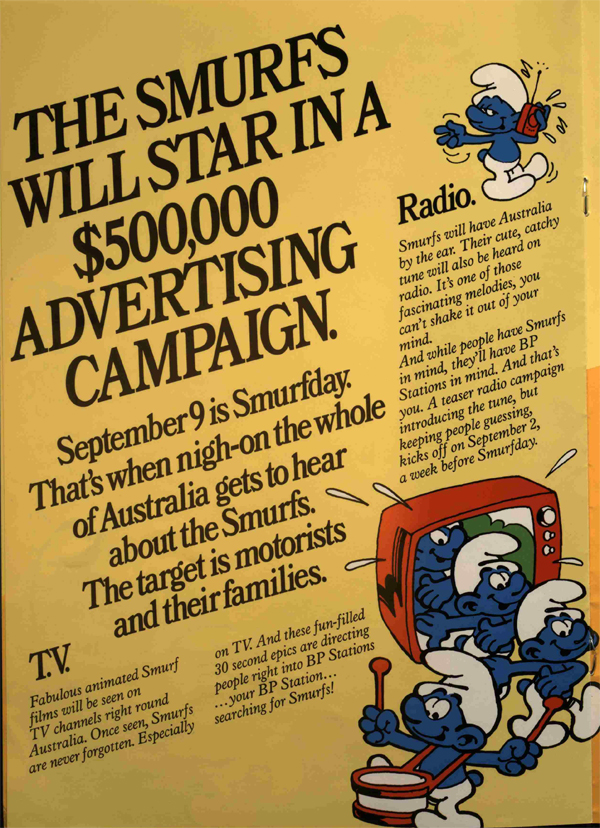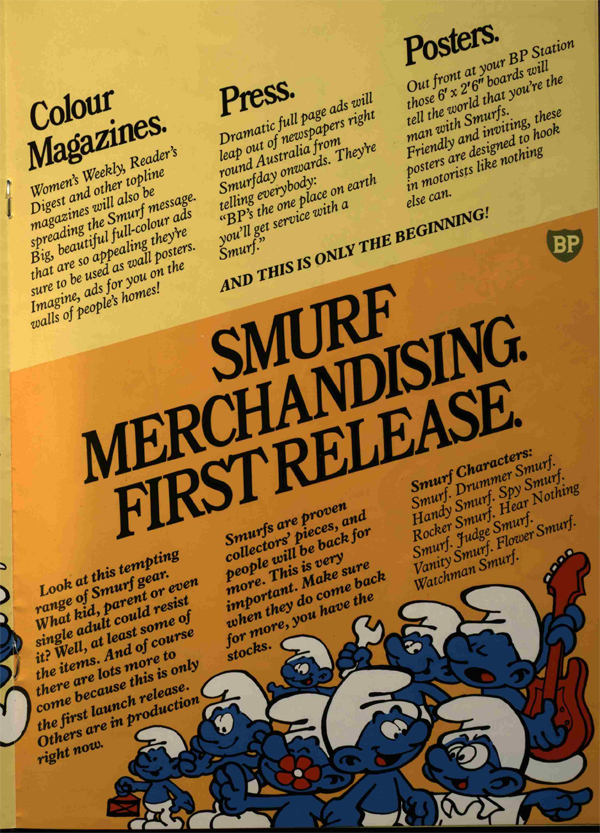 As you can read 10 smurfs were sold when the campaign started. First release.
And you could also get the display rack with the correct smurf names used
in Australia. It says for display only so maybe customers could not buy this??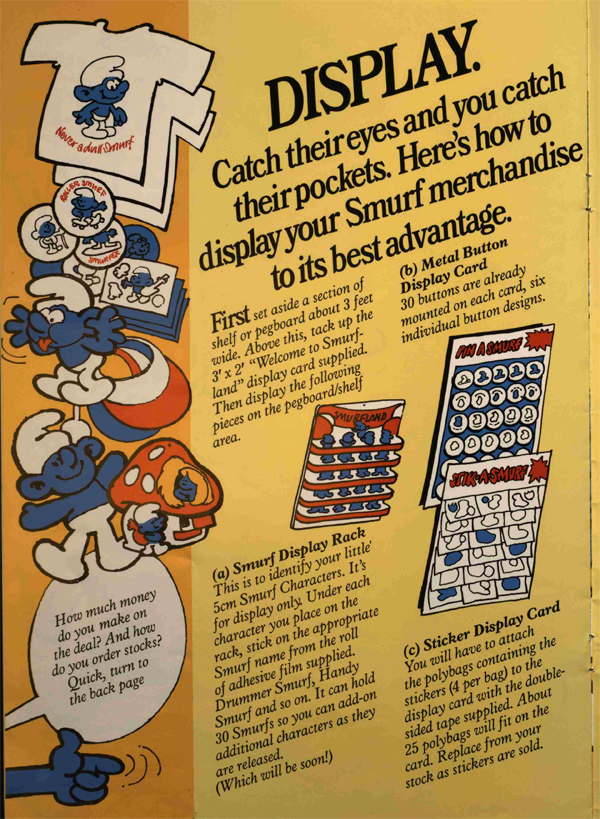 Smurfs were sold for 85 cents when they started.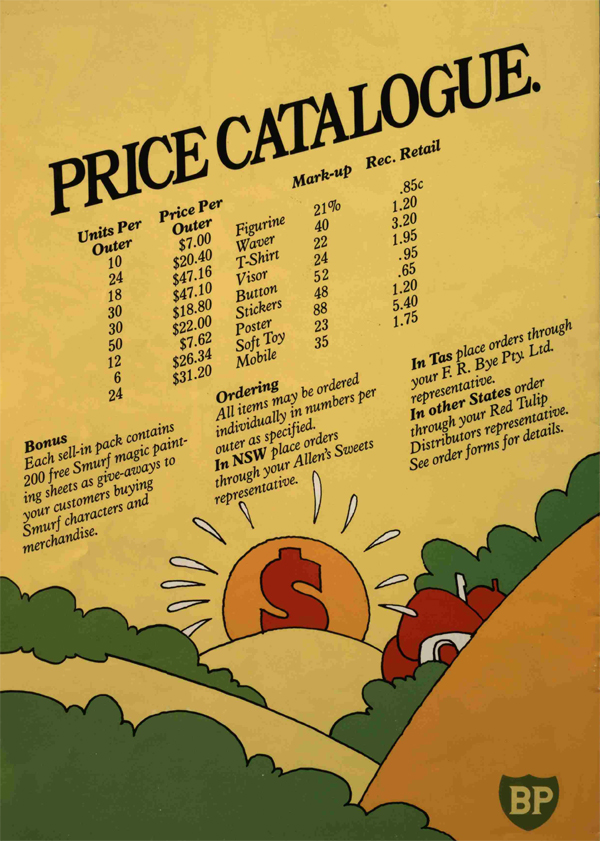 First smurfs sold in September 1979.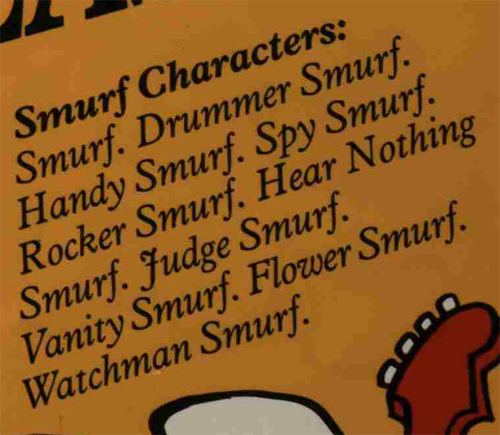 Before the end of 1979 they sold these 16 smurfs. So 6 more were added in 1979.
Keep Fit, Astro, Coin, Sunbather, Papa and Smurfette.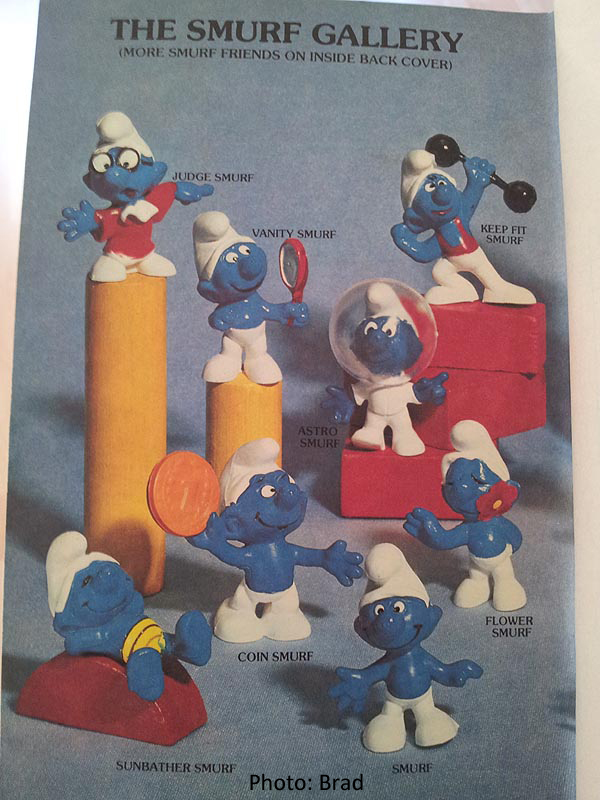 Already in November 1979 Peter´s sold the blue/white ice lolly with the name Smurfee.
So this existed before the PVC Smurfee was made or painted.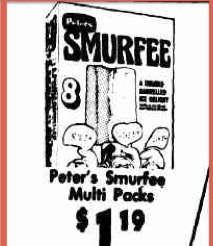 This advert was also in the papers in 1979.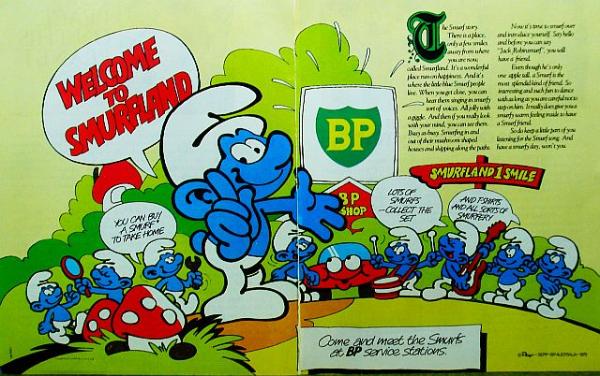 Closeup on the text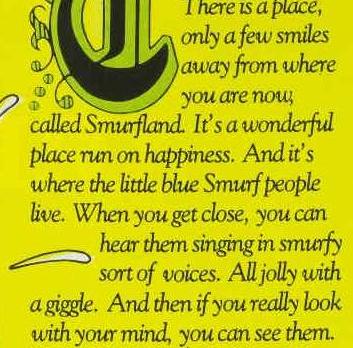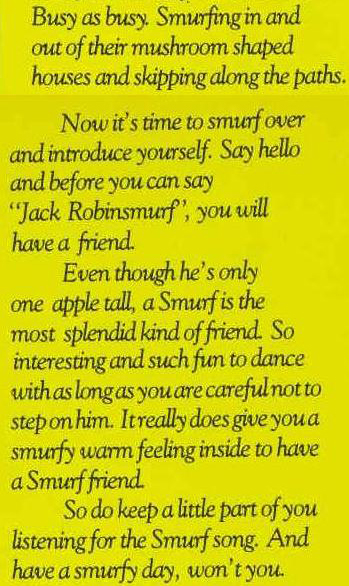 1980
The first poster from 1980 is this one from June. A funny thing is that they
used the same poster in 1981, but changed some smurfs.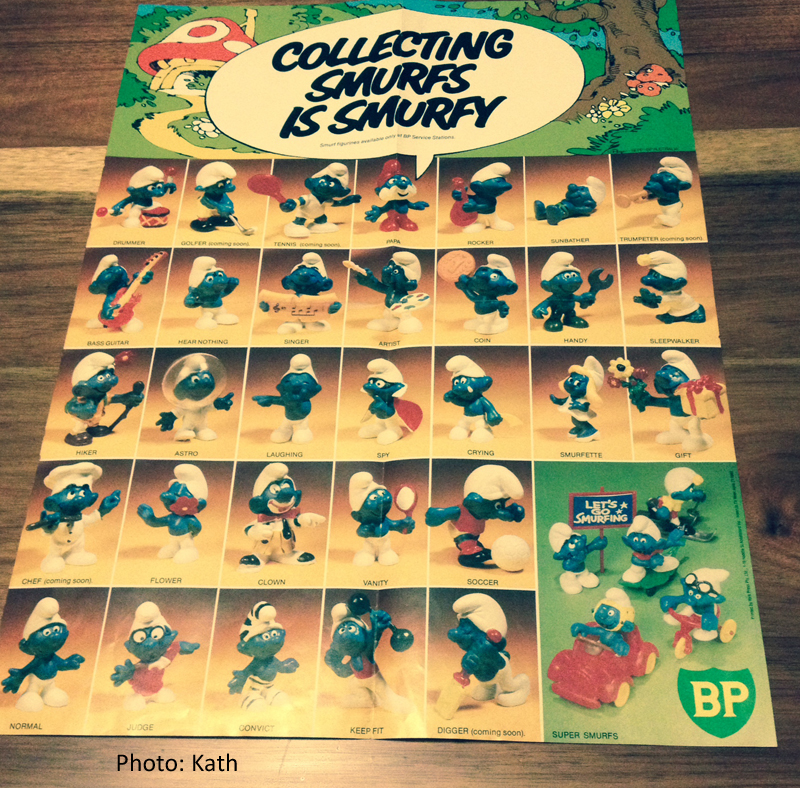 Golfer, Tennis, Trumpeter, Chef and Digger is marked ( coming soon).
And here are the supers shown on that poster.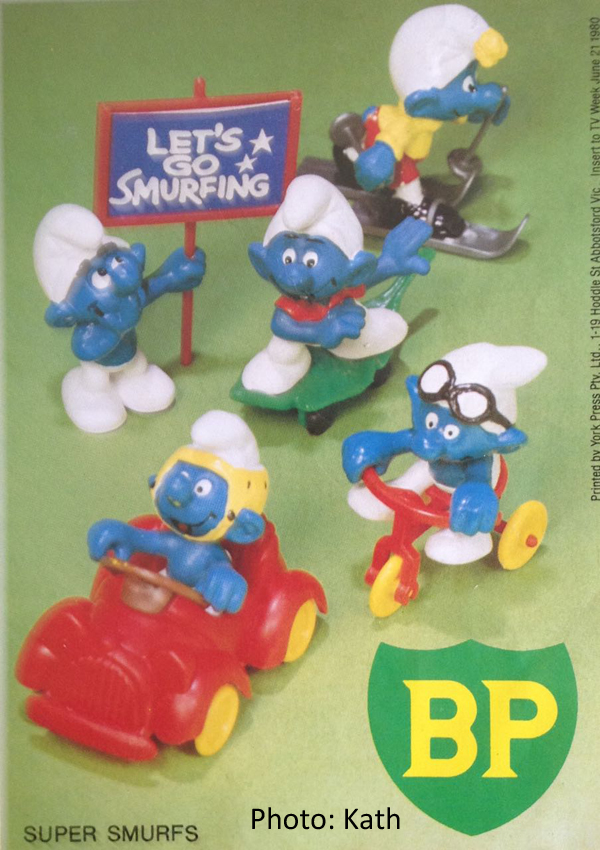 This was the poster used for Christmas 1980. 27 regular smurfs and 9 super smurfs.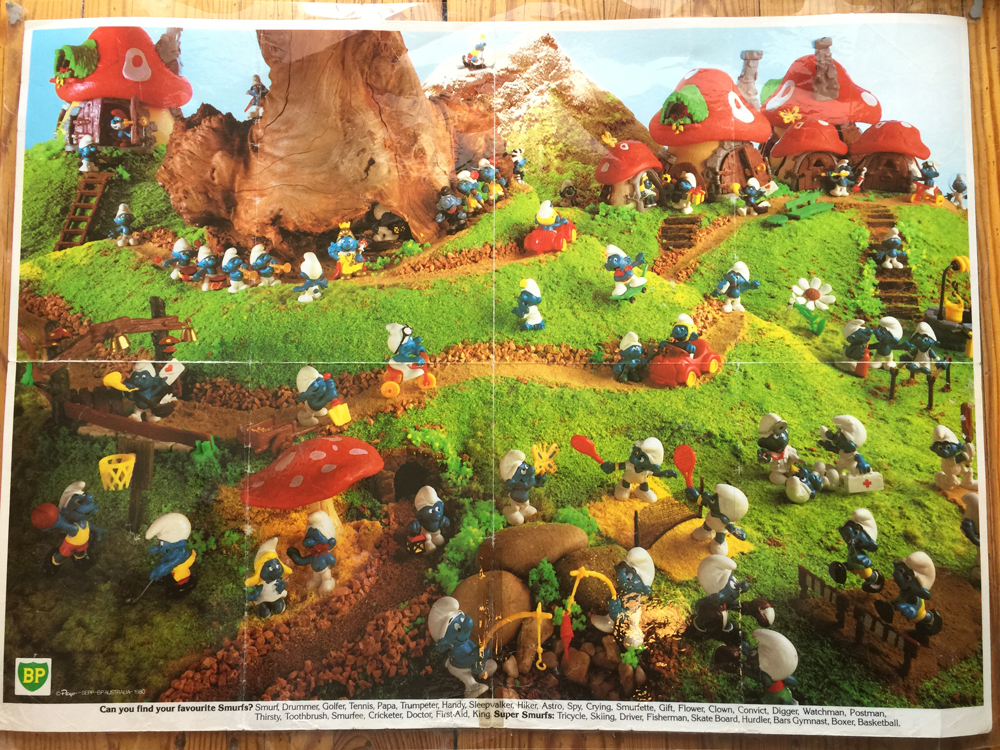 3 new playsets were sold for Christmas. Playset 1,2,3,4, large house and cottage were also sold in 1980.

As you see the Smurfee was new for Christmas 1980. It was made after the
Smurfee ice lolly from Peters and since it got the same name it is kind of a promo smurf.
It was the first ice lolly smurf made in Hongkong I think.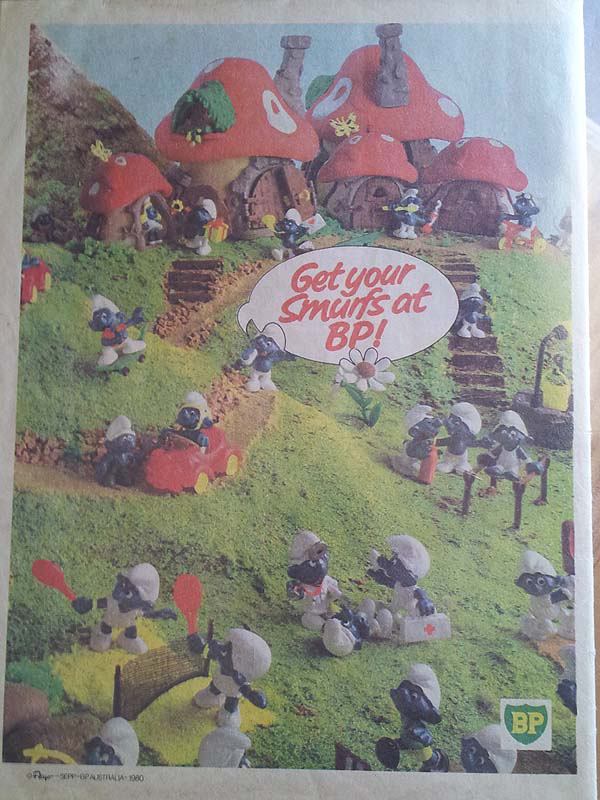 1981
In 1981 we got the Australian rules smurf. The first version of this smurf was made
for BP Australia. It was painted in the VFL colours. I do not know if it is correct but I call
it the VFL as a difference to the australian rules sold in other colours and other countries.
AFL did not exist when this was made in 1981. VFL changed name to AFL in 1990. The
closest correct name could be "Big V" as they were called in the interstate matches. :)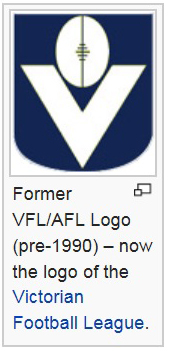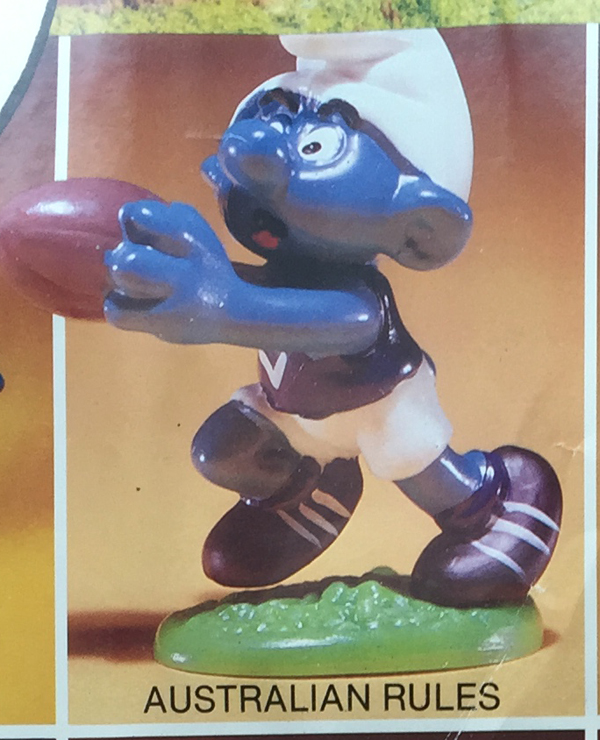 Here are the ones shown on the poster from 1981.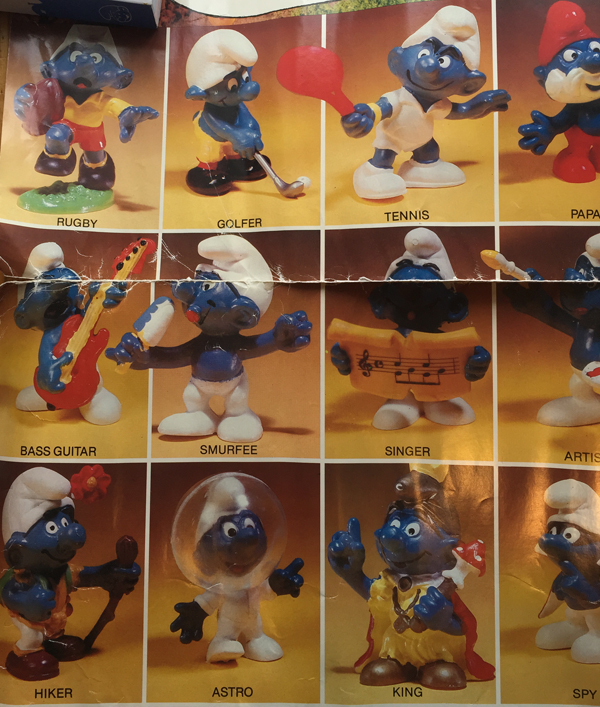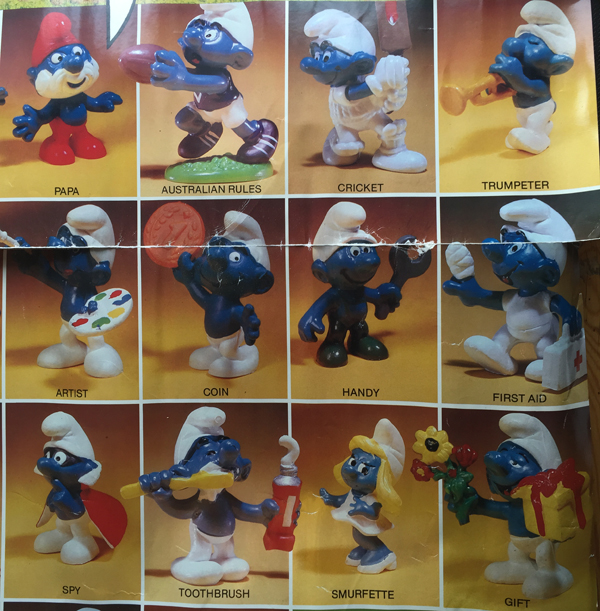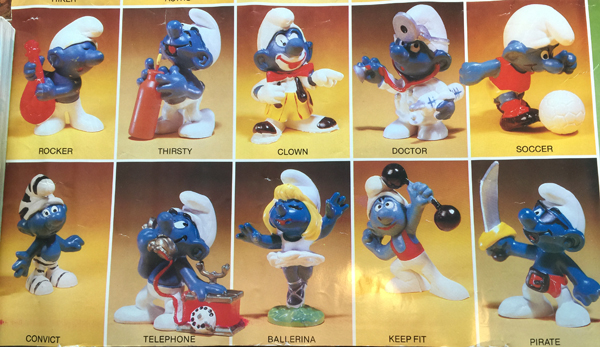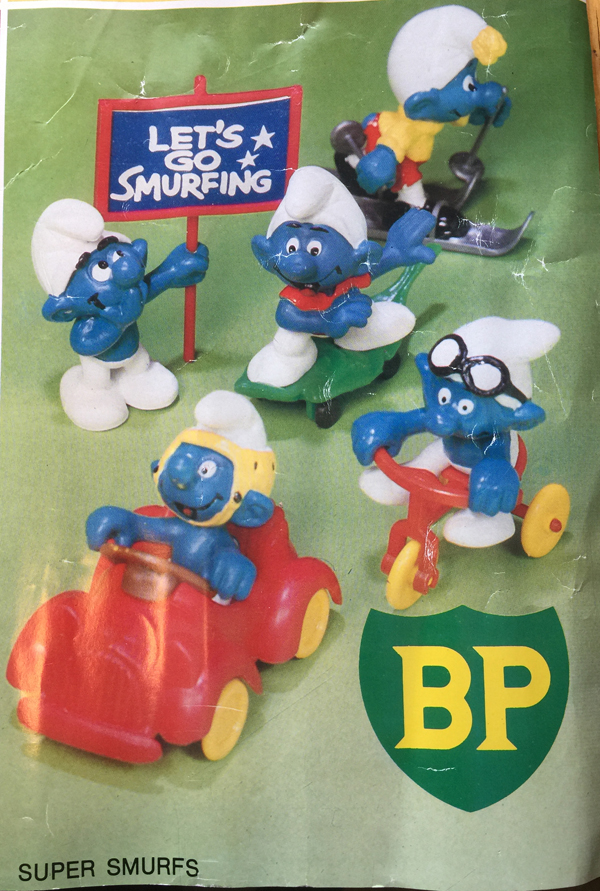 The rugby and australian rules sold then were both unmarked and had the same base.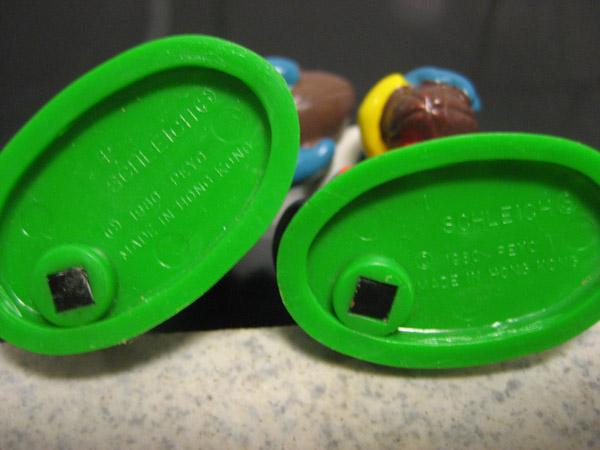 For christmas 1981 you could see this advert.
There is a picture from a station in the smurf advert pages.
It shows that smurf in cage was also sold during 1981.
1982
Kath showed us these pictures from summer( January) 1982. It was probably
among the last smurfs sold when BP had the smurf license in Australia.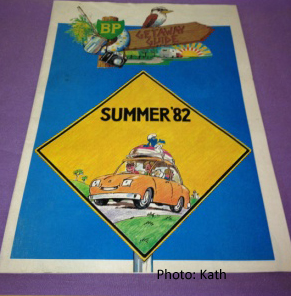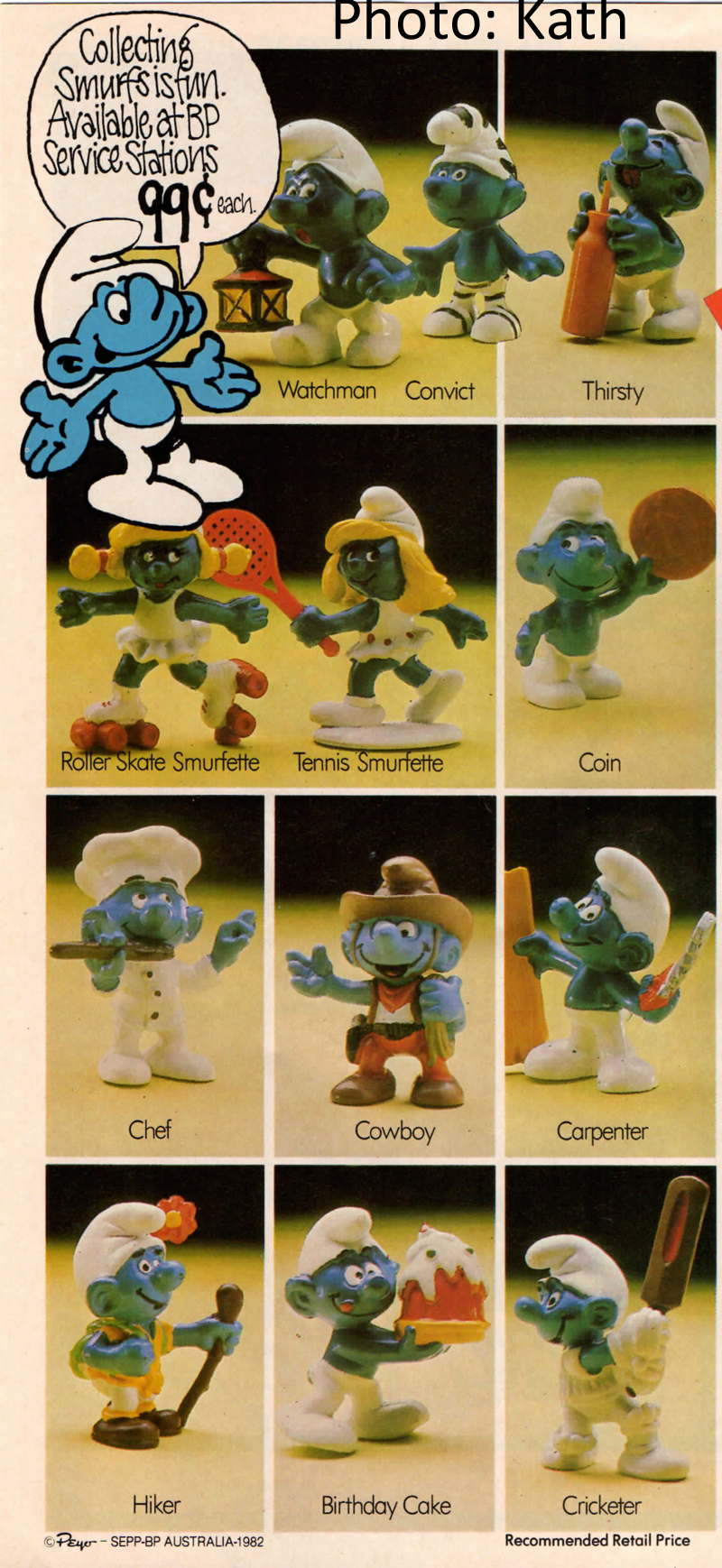 Additional information
Here is a display I got from Australia. I have removed some of the smurfs
to check markings and some were removed before I got the display.
The interesting thing is that almost all smurfs mentioned sold in Australia
on this page have their name on this display. And since most of them are glued
or were glued I am 100% sure they were the versions sold at that time in Australia.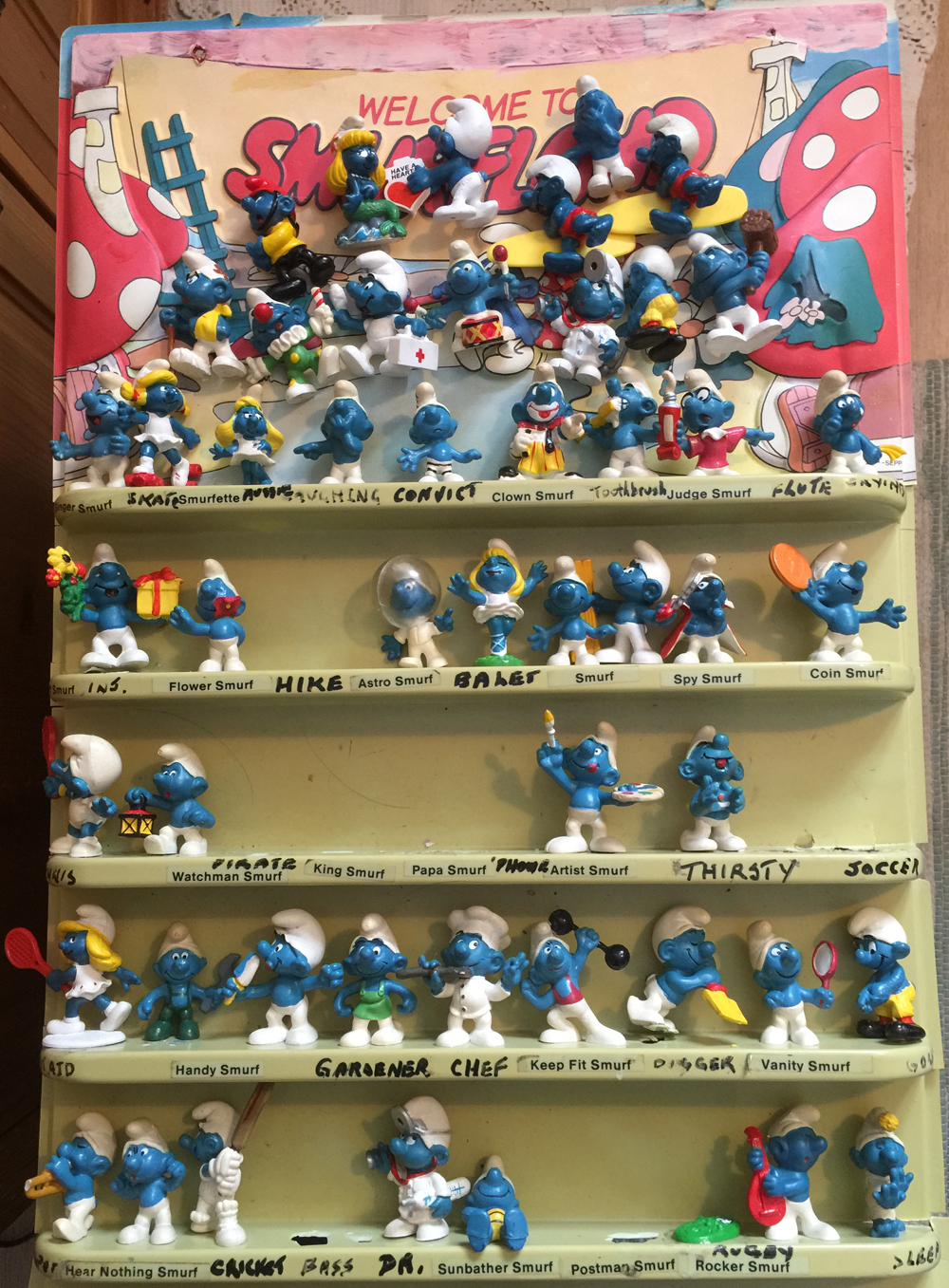 Therefore I am pretty sure Laughing, Flute, Injured and Gardener (Mermaid and
Surfer??) were sold by BP before they stopped. Probably a few more were sold but
so far we have no pictures of them. :)
This display is and was in pretty bad shape, but it tells a lot about the history.
The smurfs sold in Australia were made in Hongkong. But sometimes, just like
BP South Africa, they got other smurfs made for BP, like mustard dot smurfs.
The display has the correct australian names on the stickers.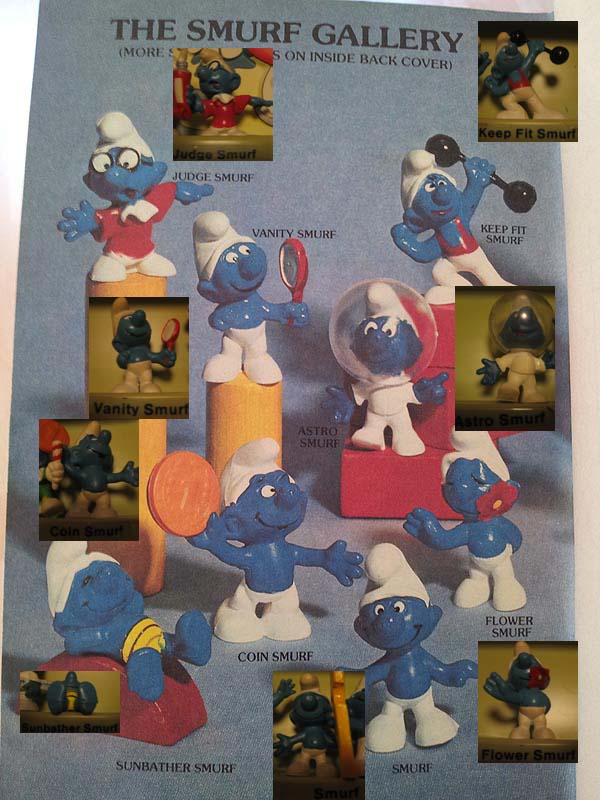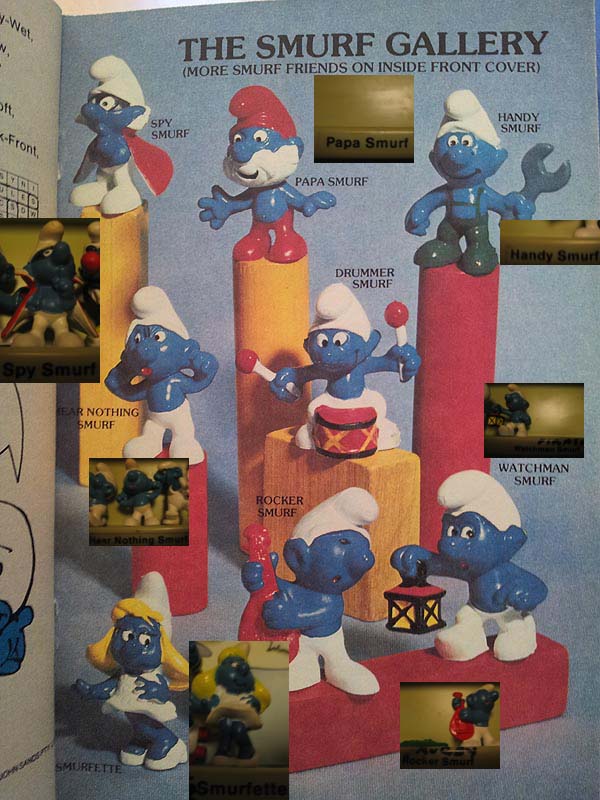 Together with this display I also got the extremly rare BP playset with the pump.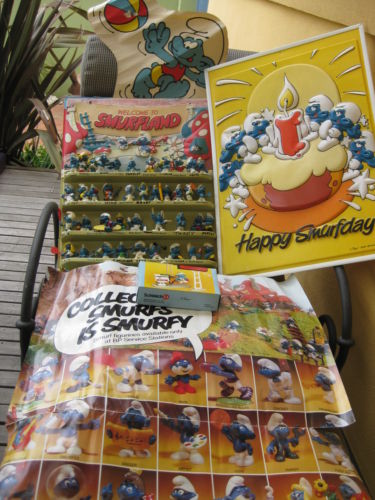 I do not know if it was ever sold or if it was a promotional item for the stores??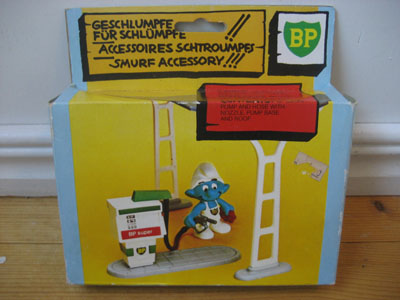 And here is some additional information from the seller who had a BP station in
Canberra with her husband during the smurf-era.
Here are some answers Maureen could give me about the display:
"The smurf in box has a BP on front of his overalls. The pump has a sticker red BP Super &
price per "liter" above the red . There doesn't appear to be a green & yellow BP sign unless it
is hidden in the unopened plastic, can't see it though & don't want to open it.The back of box
the contents are described in 4 languages, German, French, English, don't know the 4th "nog
meer smurfen om te smurfen". On the posters I'm sending it mentions 1980 so that must have
been the year they were launched. My husband was president of the Australian Service
Station Association at that time & we did go to the launching of the smurfs either in Hong
Kong or Singapore can't remember which & have no photos but I'm still sorting through
things. My husband died in August last year & I havn't touched most of the things we
hoarded. I don't even know why we kept the smurfs, probably to give to the grandkids
one day but they are now too old for smurfs (to play with) So there you are ! "
" I'm looking through some of the questions you asked. I can't remember when the items
were sold it would have been early 1980's. We had a large 24 hour site in the middle of
Canberra so we would have been among the first to sell smurfs. I have another box of
newspaper cuttings & documents I've recently opened which I havn't been through as yet but
I've just done a quick look & found a brochure in very good condition with heading
"Collecting Smurfs is Smurfy" & a photo of the smurfs. In bottom right hand corner is a
square with "lets go Smurfing" & a big BP sign . I think it maybe similar to one I sent you
With the original purchase. You can have it if you want it its no use to me. I have your
address & I still owe you around $10. Don't expect to receive it in a hurry as I've a lot of
sorting to do. I think I told you my husband died 18 months ago & I'm trying to downsize the
accumulated junk but it takes time, its slow work. You asked for a photo of Bruce when he
was Motor Trade president I'll try to get one of those to you too. Digital cameras wern't
around in those days so we didn't tend to take photos of every single moment of our lives like
the kids today do. I didn't have a rugby smurf & can;t remember the ice lolly. Any other way
I can help let me know but don't think there is much I can add. I've just reread another of
your emails where you state you are writing the history of smurfs. Wish I could help more. If
there is anything from BP Australia you really need to know I'll just have to try harder to find
someone but you could probably do the same. Good luck with it all. Maureen"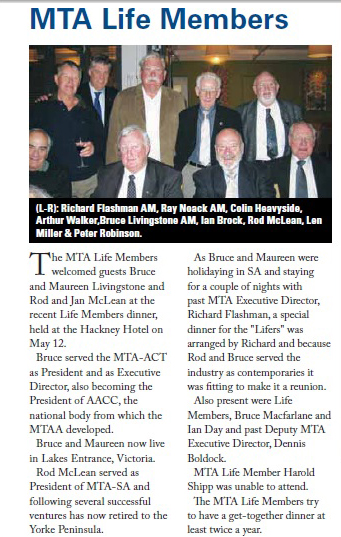 Here are the smurfs and smurf accessories sold by BP in Australia
First the playsets which all were marked BP. Notice that in the beginning( just like with
the playsets sold in the US by W Berrie) they were made in W Germany. Therefore
you got the white flowers with the playsets also in those english boxes.
Garden Playset 1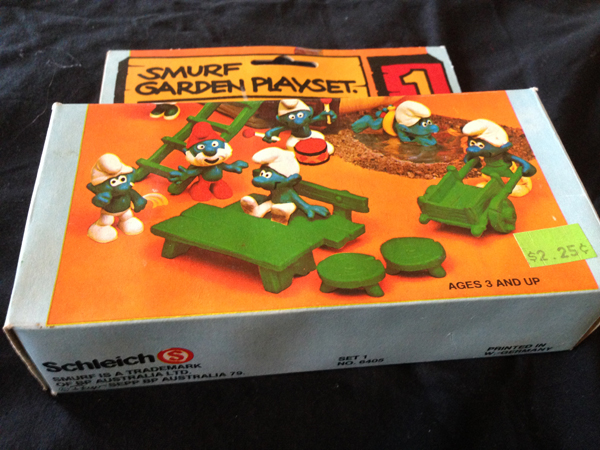 Contained both green and brown germanmade parts.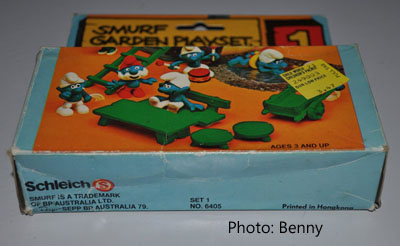 Same box but Hongkong marked and this one contained Hongkongmade parts.
Fence Playset 2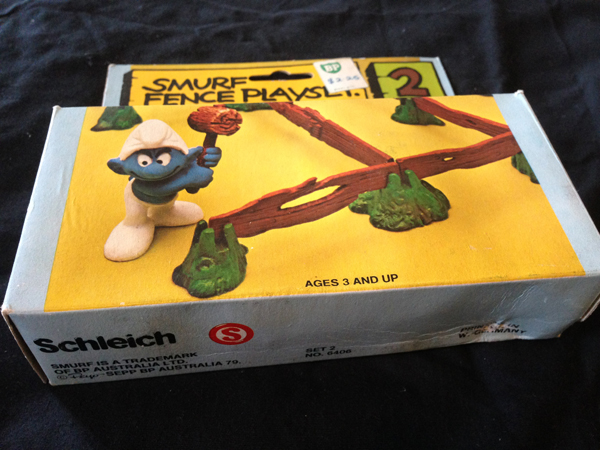 Germanmade parts inside. A Hongkongmade box could exist??
Gate Playset 3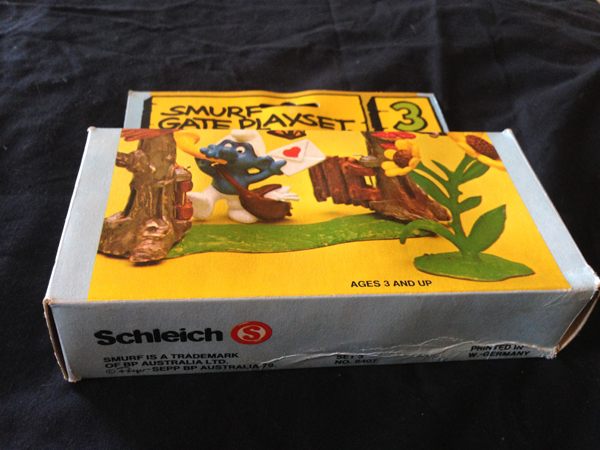 Contained germanmade parts with white or yellow flower.
Hongkongmade box could exist. Not seen it yet though.
Mushroom Playset 4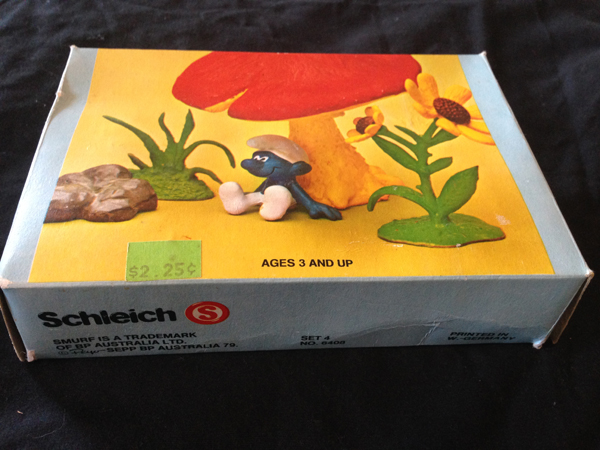 Contains germanmade parts. White or yellow flowers.
Both these boxes contains white flowers.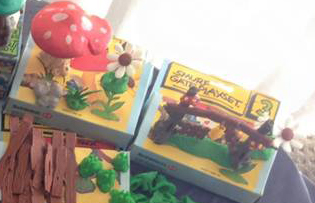 Hongkongmade box could exist also then always with yellow flower.
Boat Playset 5
When they started selling this in Australia all parts were made in Hongkong.
BP Petrol Pump Playset 6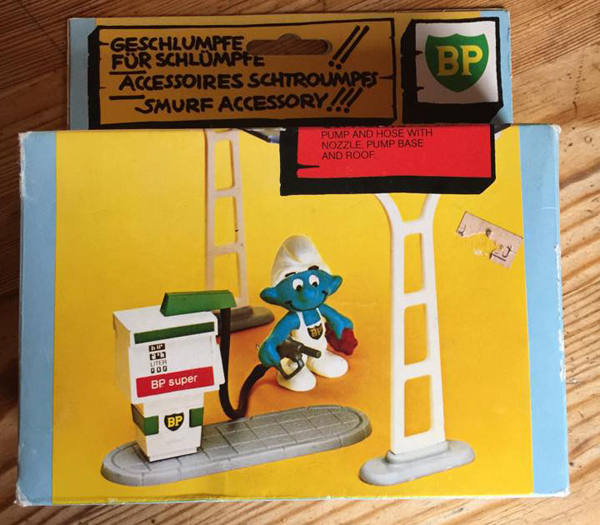 Playset 6 was only released in the red german box and since they made a special super smurf
box for the National Benzole petrol pump in the UK and this playset never was sold in the
US, no large box with the roof existed. So a special BP box was made but I am not sure
if it ever reached all the stations?? Everything in this box was made in Germany.
Well Playset 7
Contains Hongkongmade parts.
Snail Carriage Playset 8
Contains Hongkongmade parts.
Large smurf house and cottage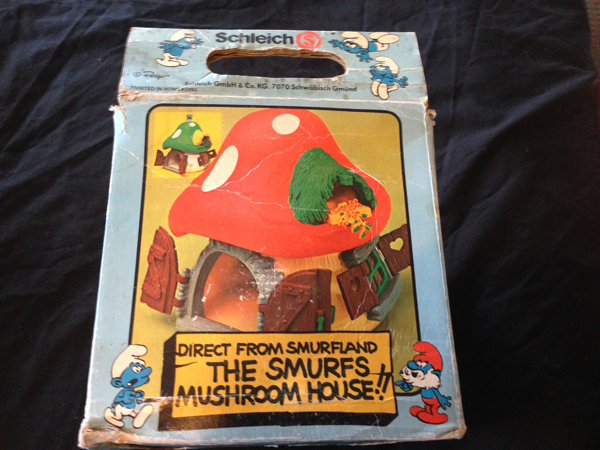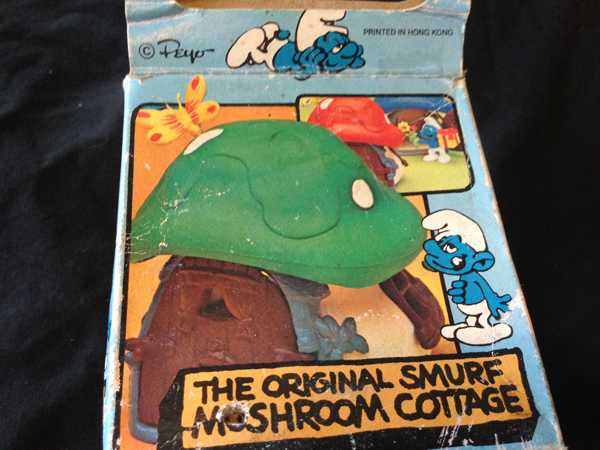 Both these ones are the same as the ones sold in the US.
Cottages sold with green or red roof and darkbrown doors.
Smurfs
On these pictures you can look more closely on the different smurfs sold by BP. They go very
good with the information above and therefore I am 100% sure Flute, Mermaid, Police, CB
Funker, Gardener, Jester, Diver, Superman, Torch, Surfer, Umbrella, Injured and Conductor
were sold in Australia by BP. Also the Have a Heart-smurf collecting money for children
was sold by BP. #1 Teacher could have been sold as seasonal figurine.
Hamburger is the only odd one here but could be correct or bought in a toystore after BP
stopped. Since like in all countries after BP stopped with the smurfs, the trademark-rights
ended and shops could import smurfs from toydealers for the stores.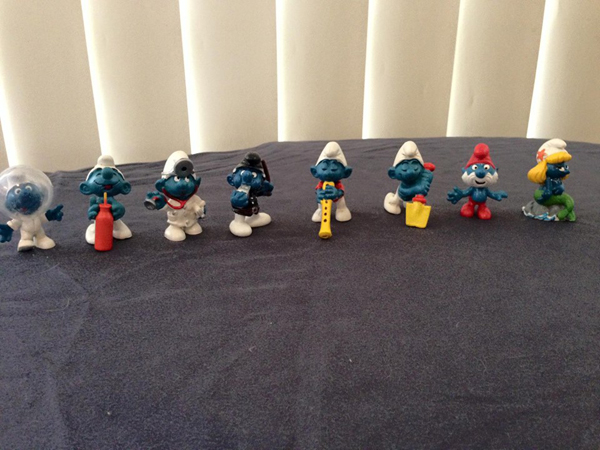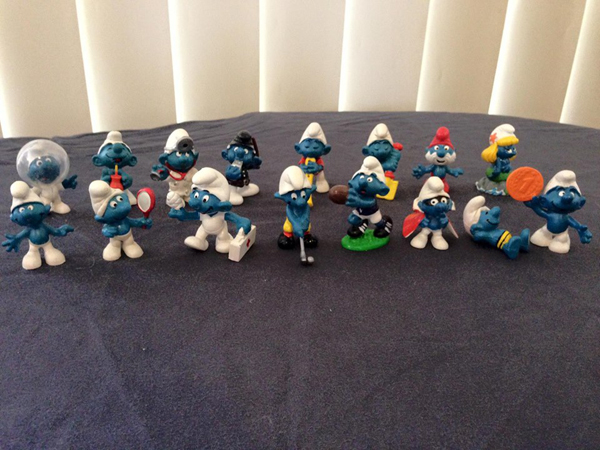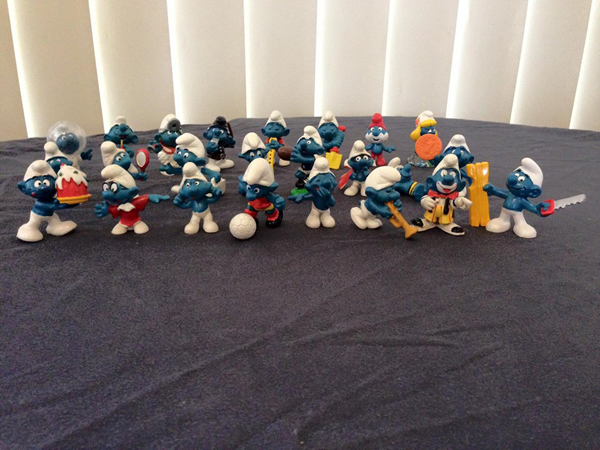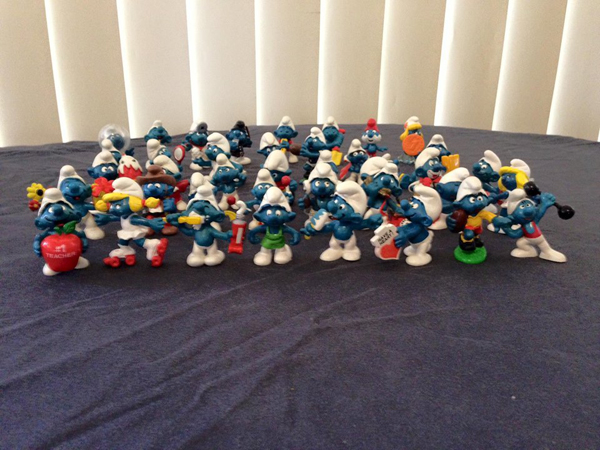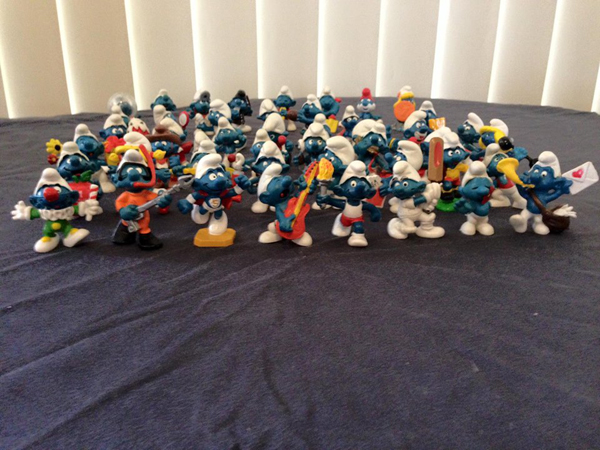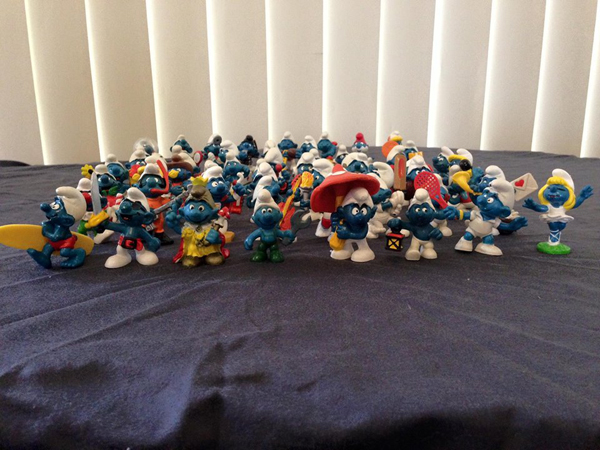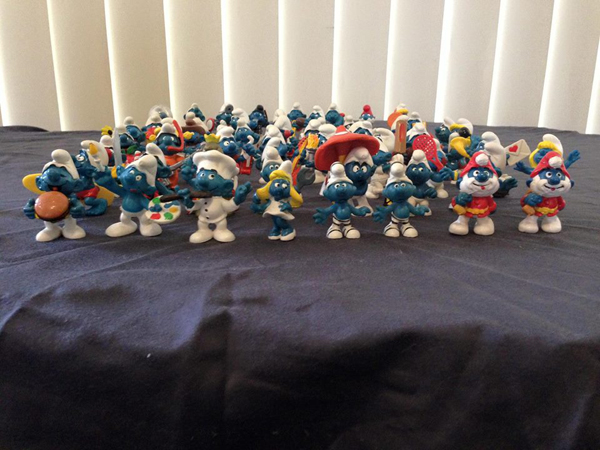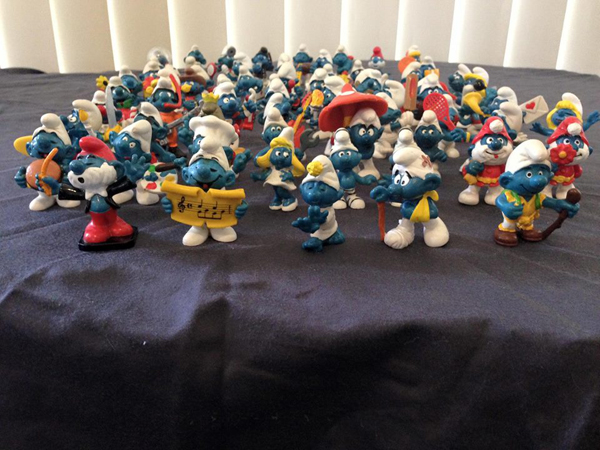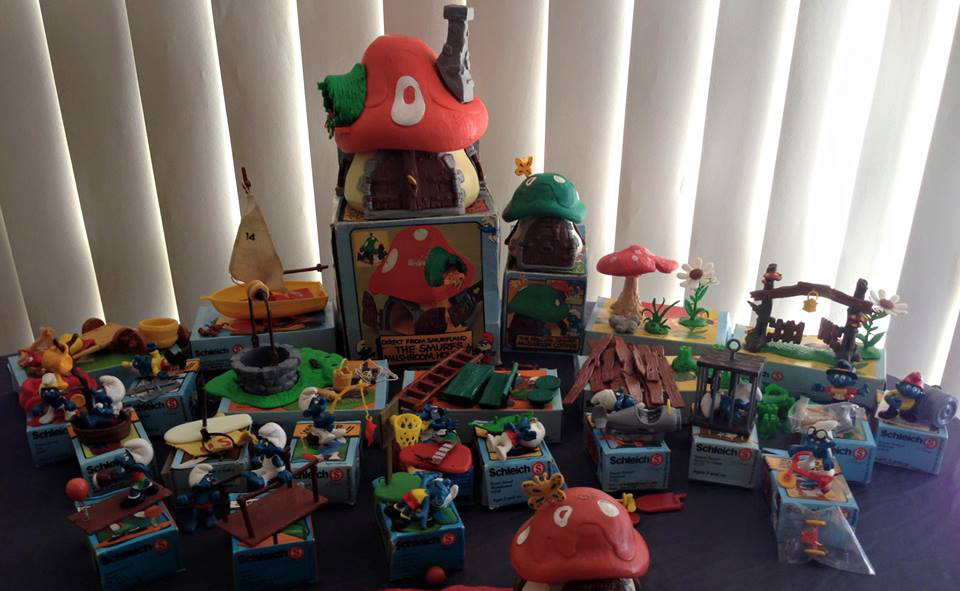 A picture from a BP station somewhere in Australia in 1981